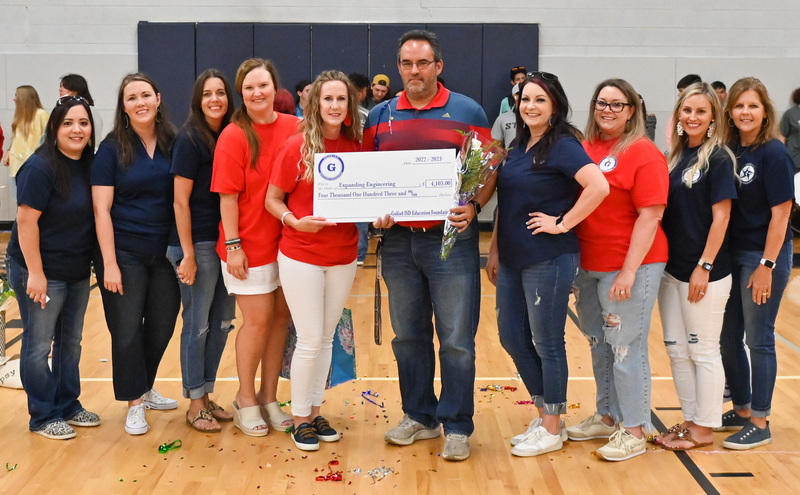 Expanding Engineering
The High School team of Lindsey Youngblood and Patrick Sanchez will be receiving $4,103 from the Goliad Education Foundation to purchase Touch Screen Laptops and add-on Kit EYW Engineering Design and Analysis. The use of the touchscreen computers will allow students to transition from a paper system of notebook documentation to a completely digital system of creating a digital engineering notebook.
---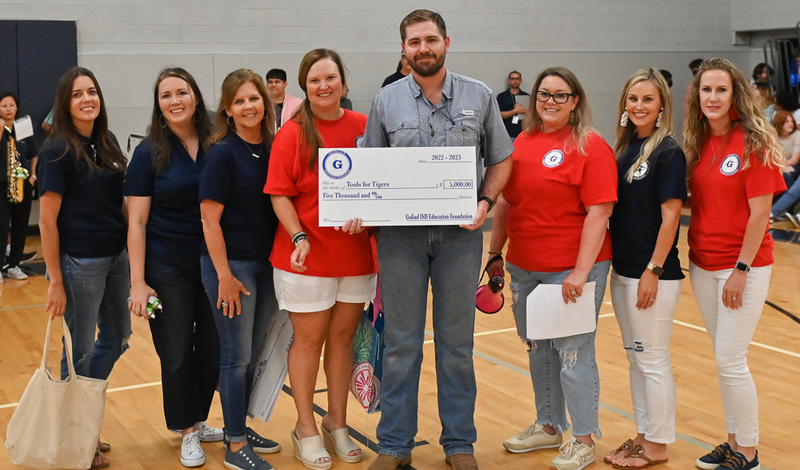 Tools for Tigers
Nathan Hammack, Ag Mechanics teacher at the Goliad High School, will be receiving $5,000 for the purchase of tools to be used for Agriculture Mechanics courses and Welding courses. Implementing this project will allow students to become more involved and hands-on within the shop.
---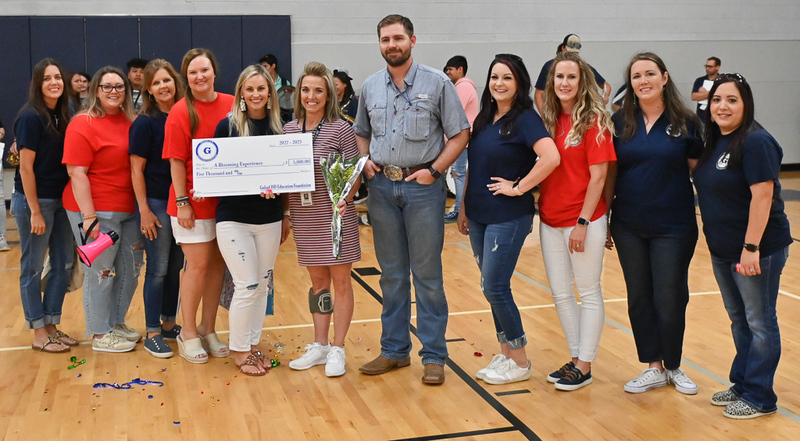 A Blooming Experience
The High School Ag Team of Dawn Butler, Lacie Beall and Nathan Hammack will be receiving $5,000 for various floral supplies and fresh flowers. Floral Design students will learn the industry, the flowers and implementing design skills. Students will work with different businesses and organizations to pick different recipients of the floral designs monthly.
---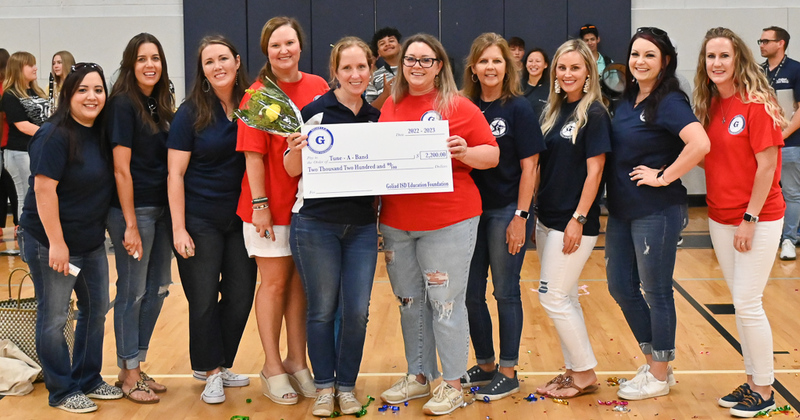 Tune-A-Band
Jen Bridges, Zach McCullough and Dawson Leffingwell, GISD band directors, will be awarded $2,200 for the purchase of Korg TM-60 tuner/metronome combo from woodwind and brass wind. These tuners will greatly aid students preparing for contests such as UIL marching, UIL concert and sight reading, and UIL region and solo and ensemble.