Goliad High School freshmen beat the sophomores having the highest attendance rate by a narrow margin this week.
Sophomores had a rate of 95.15 percent while freshmen had a rate of 95.74 percent — a small margin but enough to earn these students a coke float during lunch.
This all comes compliments of Principal Emilio Vargas who is working to bolster attendance among all the grades with these types of competitions.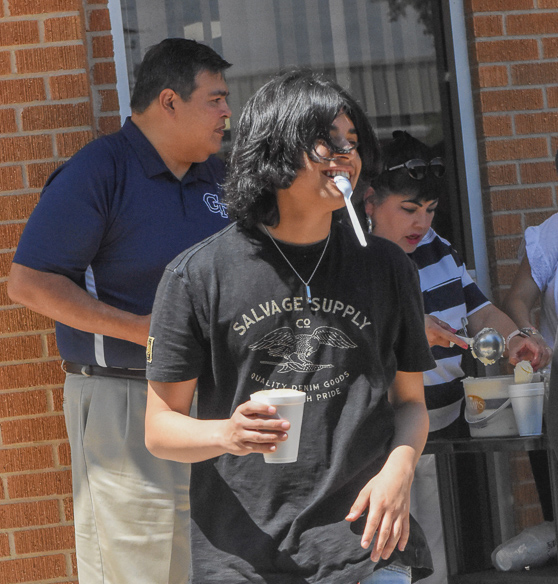 Eden Skipper, journalism/ yearbook student at GHS, shot both photos shown here.