Two Goliad High School students competed in the Regional Cross Country meet against 179 girls Monday.
Audrey Winstead, a junior, placed 52nd while Ashtyn Franke, a freshman, placed 84th.
This was a two mile race at Dugan Stadium at Texas A&M in Corpus Christi. Winstead finished in 14:25 while Franke finished in 15:13.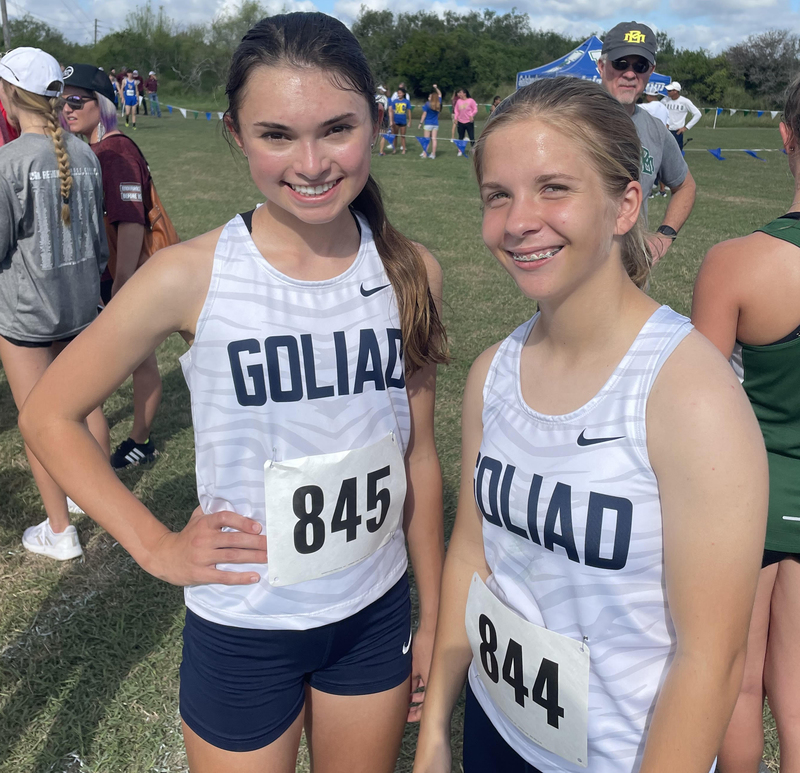 Audrey Winstead, on left, and Ashtyn Franke, both students at Goliad high, competed Monday, Oct. 25, at the regional meet in Corpus Christi. In the photo at top, Winstead, on left, and Franke stand with coach Tim Knetl after the meet. Winstead placed 52nd while Franke placed 84th out of 179 runners.
---
Tim Knetl, cross country head coach, said that this was a tough race because of the weather.
"It was very humid, steamy and hot with no breeze at all," he said. "Several runners were passing out, throwing up and dehydrated."
Knetl said that the top five runners made this in less than 13 minutes, not far ahead of the two Goliad runners.
"I am very proud of their determination and hard work," the coach said. "They did a good job representing the team and school."